About Dr. Angham (Ann) Abdulla, DDS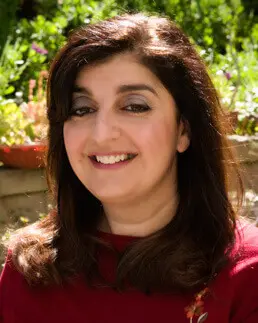 Dr. Angham (Ann) Abdulla DDS grew up in Kentucky before her family decided to move to San Diego, California, where she attended high school. Having developed an interest in the medical field, she decided to study psychology at the University of California, Irvine, and earned her bachelor's degree in 1988. Deciding to pursue a dental career, she attended Loma Linda University School of Dentistry to earn a Doctor of Dental Surgery degree. While there, she was an assistant professor of Restorative Dentistry and participated in "Clinic with a Heart," an LLU program that provides free dental care to those in need. Because of her positive experiences with "Clinic with a Heart," Dr. Abdulla traveled to Mexico and Thailand after graduating to continue her volunteer work.
Since then, Dr. Abdulla has become one of a few Orange County dentists with extensive experience and specialized training in the treatment of sleep apnea and TMJ pain. As an American Board of Dental Sleep Medicine (ABDSM) Diplomate, she is qualified to use oral appliance therapy to treat obstructive sleep apnea. Additionally, having completed a TMJ and Orofacial Pain Mini-Residency at UCLA, she is an expert in using holistic, non-surgical methods to effectively treat TMJ pain disorders. To stay up to date on the latest advances in dental sleep medicine and oral appliance therapy, Dr. Abdulla regularly attends American Academy of Dental Sleep Medicine (AADSM) annual meetings.
In addition to her academic credentials, advanced training, and more than 25 years of experience, Dr. Abdulla is also a member of:
American Dental Association
California Dental Association
Orange County Dental Association
American Academy of Dental Sleep Medicine
1-800-Snoring (where she is a founding member)
Contact the Laguna Hills Center for Sleep Apnea & CPAP Intolerance today to learn more or to schedule a consultation.