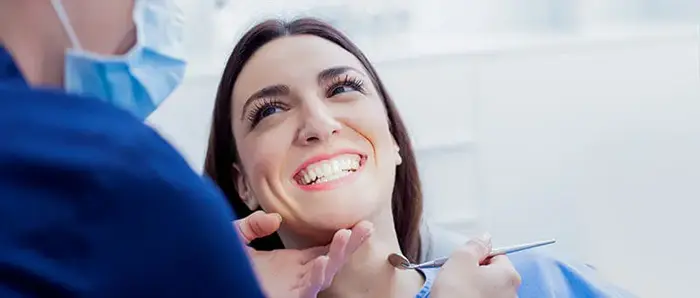 A Holistic and Highly Effective Treatment Plan for TMJ Disorders
TMJ pain is a common ailment affecting 1 in 34 people, with women being particularly vulnerable. Individuals dealing with a TMJ disorder may experience a number of symptoms, such as jaw pain, facial swelling, clicking or popping sounds when opening and closing the jaw, trouble chewing, sinus pressure, and/or ringing in the ears. These symptoms can be temporary and resolve themselves in a few days or weeks, or they can get progressively worse over time.
Address the Underlying Cause of Your TMD-Related Pain
To determine if your symptoms are related to a TMJ disorder (TMD), contact Dr. Abdulla's Laguna Hills office to schedule a consultation. Dr. Abdulla is Orange County's expert in TMJ diagnosis and nonsurgical treatment. She is a Board Certified Dentist with more than 25 years of general dentistry experience. She received advanced training in the treatment of TMJ problems by completing a TMJ and Orofacial Pain Mini-Residency at the UCLA School of Dentistry. This mini-residency focused on identifying the underlying causes of TMJ disorders and how to apply a holistic approach to treatment for effective pain relief and long-lasting results.
Proven TMJ Pain Relief Therapy for Patients in Orange County
Dr. Abdulla's personalized treatment plans typically involve weekly therapy sessions, providing noticeable improvement following each visit and complete pain relief in five to eight weeks. Call our Laguna Hills office today to learn more.